Our tree services in Etobicoke, ON include tree pruning, tree removal, tree stump grinding and tree planting.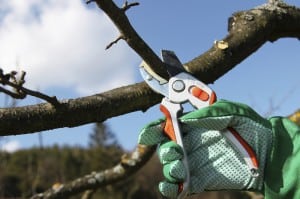 Regardless of the season of the year, there are certain tree services that can come in handy in Etobicoke, ON. Some tree services are best done in a specific season, while others can be done almost anytime. At Hudson Tree Services, we have the expertise to know when the various tree services should be done, so we can keep your trees healthy and looking great.
Our tree services include tree pruning, tree removal, tree stump grinding and tree planting. Our services are useful for both homeowners and commercial property owners, so if you have trees that need some help, we are more than qualified to tackle the job.
As a local arborist, we have the dedication and knowledge to perform tree services safely and effectively. Those who try to go it alone with some tree services can find themselves in a potentially dangerous situation. It just isn't worth the risk, considering our tree service rates are so affordable. We offer our tree services on an as-needed basis or as part of customized maintenance packages.
If you are looking for an arborist to perform any tree services in Etobicoke – small or large – we welcome your call. Let our 15+ years of experience along with our prompt project completion get your trees as healthy and beautiful as possible. We can maintain all your trees and also your shrubs, so you never again have to worry about killing a tree accidentally or having a dead branch cause problems. We'll be glad to provide you with a free quote on any of our tree services.
---
Hudson Tree Services offers reliable Tree Services in Toronto, Oakville, Burlington, East York, Etobicoke, Milton and Hamilton, ON!