Improve the appearance of your shrubs with professional hedging.
By definition, a shrub hedge is a living wall composed entirely out of plants. Although some hedges are primarily decorative, others also provide practical function. Either way, if you don't maintain your shrub hedges throughout the changing seasons, they can become overgrown and even turn into a safety hazard that blocks walkways and other important openings.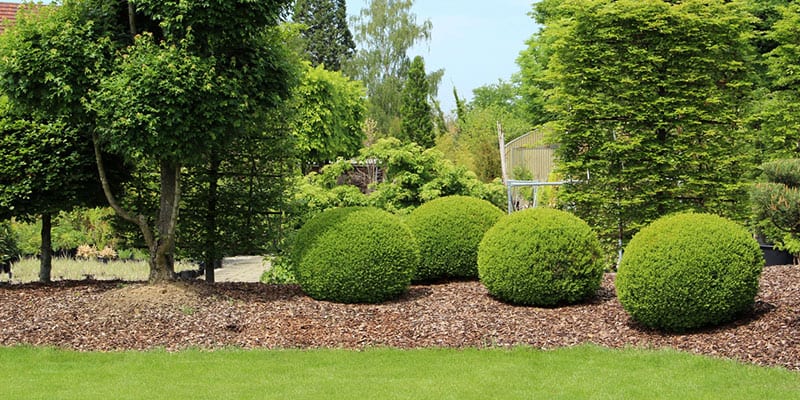 Take better care of your shrubs with the shrub hedging services we offer here at Hudson Tree Services. Our team carefully assesses the shape and size of every shrub we work on before we start hedging it, optimizing the shape and long-term growth of the plant structure. We can also shape your shrubs into unique and beautiful shapes if you want them to add interest to your property beyond just enhancing privacy.
If you're not a total expert on shrubs, it's hard to know exactly when to hedge them throughout the year. And you may wait to do it until they start to look overgrown and unattractive. Instead of hedging your shrubs as an afterthought, let us proactively maintain your shrubs by putting them on a recommended schedule. We know all about how often different types of shrubs should be hedged, and we can suggest a good timeframe for us to come and take care of this yard maintenance task throughout the year.
Make sure your shrubs always look good and add beauty to your yard by having us do the hedging. For an estimate on shrub hedging in Burlington, Ontario, get in touch with us today.
---
At Hudson Tree Services, we offer shrub hedging services in Etobicoke, Toronto, Mississauga, Oakville, Burlington, Hamilton, Ancaster, and Milton, Ontario.