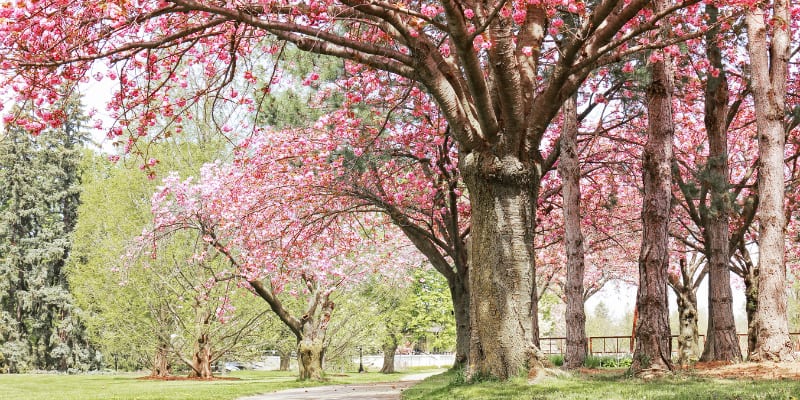 Trees are a beautiful addition to any yard. They can provide shade, which makes being outdoors in the summer more enjoyable and could keep your home cooler. Flowering varieties provide exceptional beauty and fragrance in some cases. Of course, there are always fruit and nut trees with their obvious benefits. Regardless of the trees you have or wish to have, a certified arborist can be your best friend for the many services they perform so well.
Tree Planting – The best chance of success for your new tree is to choose the right sapling for your goal, the best location for it, and plant it properly, so it can grow big and strong. A certified arborist will be invaluable with both the tree selection process and getting your tree off to a great start.
Tree Pruning – There are proper times to prune and ways to do it. If you don't have that knowledge or you have trees that are too large for you to prune safely, contact a certified arborist. They have been trained in tree species and tree health, unlike that friend of a friend that just happens to know how to use a chain saw who is more likely to butcher your tree than prune it properly.
Tree Restoration – Have a sad looking tree? Thinking of calling for tree removal? Hold up and call a certified arborist. They may be able to employ tree restoration techniques that can bring it back to health and save you having to wait years for a mature tree again.
Tree Fertilization – Trees pull their nutrients from their deep roots, which are far below the surface. Any fertilizer given your yard or put on the surface usually gets absorbed by the grass before the tree gets a chance to use it. Your certified arborist will use deep root fertilization techniques to get the proper fertilizer for your tree species down to the roots where it can utilize it.
Tree Removal – You will need a certified arborist for this task. Particularly in the GTA area, a permit may be required with an arborist report attached. If you call them for tree removal, they will also ascertain if the tree can be saved and, if not, come up with a plan to remove it safely.
If you are looking for a trained and experienced certified arborist for any of these services, give us a call at Hudson Tree Services. We are here for all your tree care needs, and we also take care of shrubs. Contact us today with any questions you may have about how we can help you have the most beautiful and healthy trees around.