A hedge is a wall composed of plants. Hedging plants are often trimmed to precise sizes and shapes, and some are used merely for decoration while others are used for a more practical purpose, such as a privacy screen or windbreak. While there is a wide variety of plants that could be used for hedging, the following are some of the most common and effective.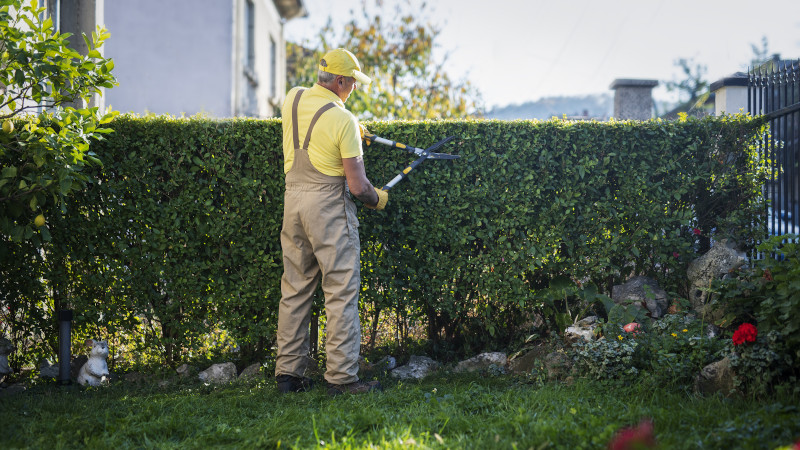 Juniper. This conifer can be grown as a tree or a shrub. Some species of Juniper are excellent when used as a privacy hedge because they have dense growth that makes for a solid hedge. They need full sun to thrive and also keep their lush green foliage year-round so that your hedge will always look healthy and attractive.
Holly. Holly is an evergreen plant that can be grown as a tree or shrub with dense growth. It is often used for privacy and security because of its spiked leaves that end in several stiff, sharp points. Holly grows in full sun or partial shade but prefers warm temperatures and mild conditions.
Boxwood. Boxwood is commonly grown as a shrub that has dense foliage and a strong fragrance. It is commonly used for hedging at the entrance of properties because it grows slowly and is somewhat low-maintenance. Boxwood is tolerant of most lighting conditions and responds well to pruning.
European Beech. Due to its large size, European Beech is great for creating a hedge in wide open spaces. It is tolerant of heavy pruning, making it ideal for a variety of different hedge shapes. This plant thrives in humid climates and grows well in full sun to partial shade.
If you are interested in more information about hedging plants, please give us a call at Hudson Tree Services today!