There are specific steps that must be taken in some private tree removal situations.
At Hudson Tree Services, we sometimes experience the challenge of telling a homeowner or business that their private tree removal process is more complex than they thought it would be. Many think you can just place a call and have the tree cut down without any other steps involved. The reality is that in Toronto and many other communities, there are private and city tree protection bylaws in place that must be observed.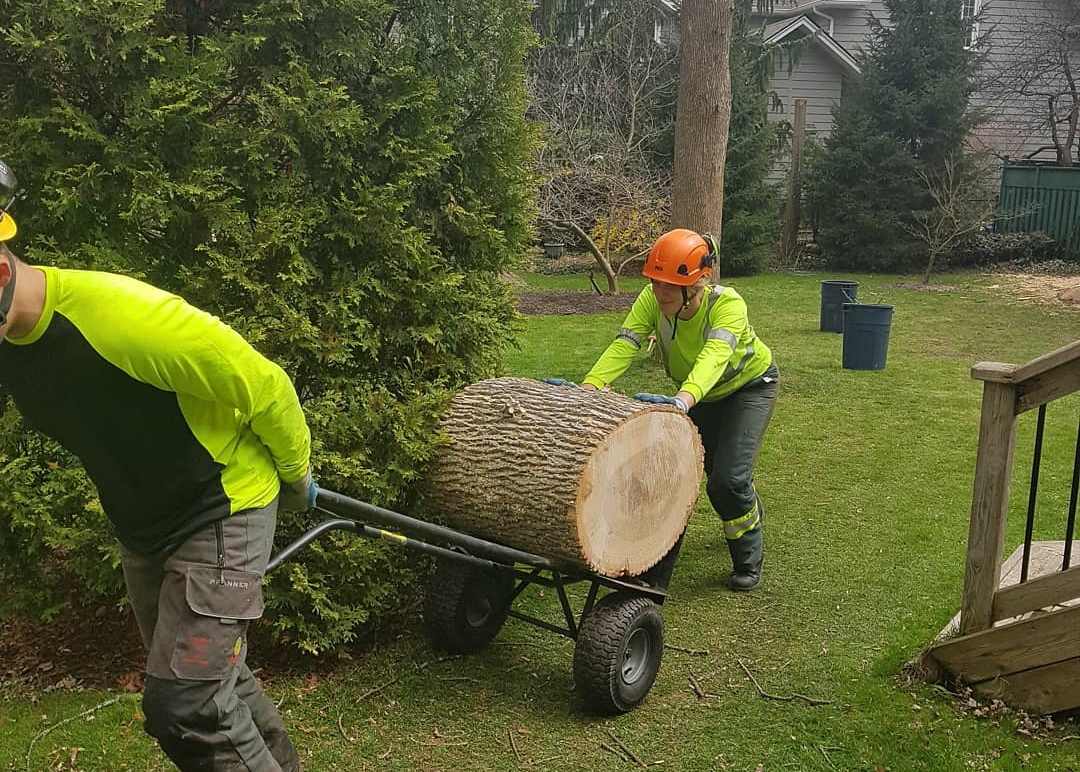 These bylaws are in place to preserve the canopy by requiring a permit for trees over a certain size. In Toronto, it is those over 30cm DBH (breast height), although other communities have similar size requirements. When you call us for private tree removal, we must first measure the tree to see if it falls into the tree protection policy.
If it doesn't, we'll give you a quote for private tree removal and proceed if you direct us to. If it does, we have to complete an assessment and submit an application explaining the purpose for cutting down the tree, which must meet certain rules. This is done with an arborist report that outlines the following:
An inventory of all trees on that property over 30cm DBH.
The health of the tree (tree risk assessment). We report the condition of the root system, presence of trunk decay or fractures, splits or defects in branches or dead branches. We also note if the tree has a lean, and if there is the potential for houses or pedestrians to be in harm's way because of any of these conditions.
Replanting plan. As the owner, you are required to replant a 50mm calibre native tree to replace the tree being proposed to be cut down, which we will indicate in the report.
A site plan is provided to show on a map of your property where the current tree is located and where the replacement tree will be planted.
When the application has been processed, we'll receive word whether we can proceed with private tree removal or if you will need to retain the tree you wanted removed. We are experienced with the process whether you are in Toronto, Mississauga, Oakville, Vaughan or elsewhere in the area. If you have any questions about private tree removal or the application process, don't hesitate to reach out to us.
---