Enjoy the convenience of firewood & mulch delivered right to your Mississauga home.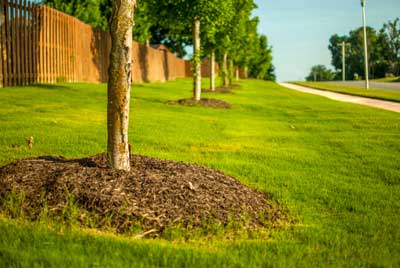 If you need firewood & mulch for your Mississauga, Ontario home, you have probably found purchasing it to be time-consuming and costly. Whether you handle the chopping and chipping yourself or you drag back bags from the store, it can take up much of a day off that you'd rather spend with your family. Here at Hudson Tree Services, we offer a better solution. We can deliver firewood & mulch right to your property. Not only is this incredibly convenient, but also more affordable than you might think.
You can also feel good about getting firewood & mulch that didn't come from sacrificed trees from some forest in the area or beyond. Our business is trees and in the process of tree pruning, tree removal, and tree stump grinding, we end up with plenty of firewood & mulch to share. It makes us feel good that we can take leftover product and turn it into firewood & mulch while saving you time and money in the process. We think it is a win-win because we're working together to help the environment.
It is as simple as calling us with an order and receiving a delivery time. We will arrive promptly and assist you with unloading your order. You end up with quality firewood & mulch without the hassle of finding it at local big box retailers and lugging it home. As arborists, we're also your source for tree services, and we're here to help you keep your trees healthy. Contact us today with any questions you may have or to place an order.
---
At Hudson Tree Services, we offer firewood & mulch services in Etobicoke, Toronto, Mississauga, Oakville, Burlington, Hamilton, Ancaster, and Milton, Ontario.