Contact us at Hudson Tree Services to schedule a firewood delivery service in Hamilton.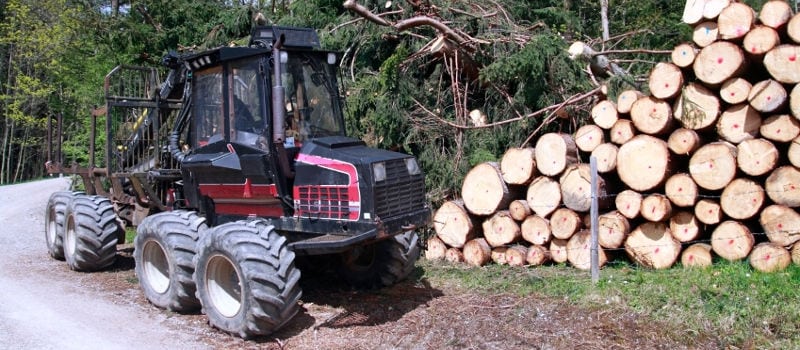 Whether you're planning a camping trip or stocking up your woodpile for the winter, you may find yourself in need of some firewood. Without the right type of wood, your fire may not last very long. Wood that has too much moisture tends to produce a lot of smoke, which isn't very appealing when you're trying to relax around the fire. If you need the fire to cook food or stay warm at your campsite, you'll need quite a bit of wood to keep it going for several hours. Cutting your own firewood is one option, but it's physically challenging and could be dangerous.
Instead of taking on this task yourself, contact us at Hudson Tree Services to schedule a firewood delivery service. Our team of tree professionals has access to all types of firewood, so we make the process very easy. We work with trees all day, every day, so we know what types of trees produce the best firewood. When you request firewood delivery at your Hamilton, Ontario home, we'll bring you a supply of disease-free wood that will work well for building fires. You get perfect firewood with little to no work!
When our arborists provide tree pruning, removal, and stump grinding services, we recycle the best wood for our firewood delivery customers. You can feel good about participating in a natural recycling program, while taking advantage of the warm ambiance of a roaring fire. Contact us today to learn more!
---
At Hudson Tree Services, we offer firewood delivery services in Etobicoke, Toronto, Mississauga, Oakville, Burlington, Hamilton, Ancaster, and Milton, Ontario.