Whether your tree job in Markham is residential or commercial, we want to be your arborist of choice.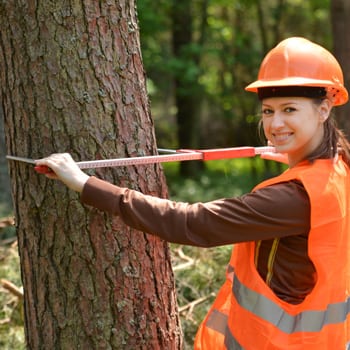 Most people have a regular doctor and a regular dentist, but it may be a little unusual to have a regular arborist. It makes sense to have one, though. Most people don't have the specialized equipment to maintain their trees and shrubs safely and efficiently, so why not leave the job to the professionals? Here at Hudson Tree Services, we are dedicated to becoming your go-to arborist at your home or business in Markham, Ontario. We want to make sure our customers call us again and again when they need an arborist, which is why we give our customers more focus, attention and communication.
We can offer our customers a variety of tree and arborist services, including the following:
Assistance with arborist reports when a tree needs to be removed
Delivery of natural, untreated mulch to spread around trees and shrubs to reduce weeds and improve the soil
Firewood delivery
General tree care to maintain the health of your trees
Deep root fertilization to get nutrients to your trees more effectively
Tree pruning to remove dangerous limbs or keep trees from growing over power lines, etc.
Tree and shrub planting
Tree removal when the tree is a hazard or cannot be brought back to health
Damage cleanup from storms or high winds
Stump grinding to remove unsightly stumps after tree removal
Shrub pruning to improve appearance and control growth
We provide arborist services to residential or commercial customers in Markham. We can discuss a customized maintenance package for your property, whether big or small. All you must do to secure our reliable arborist services is give us a call.
---
Hudson Tree Services offers expert Arborists in North York, Toronto, East York, Oakville, Etobicoke, Burlington, Markham, Mississauga, and Hamilton, ON!